In album:

Busy Bees Locks & Keys Locksmith
locksmith san diego (14)
»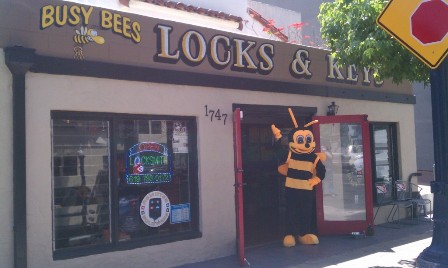 Busy Bees Locks & Keys Locksmith
1747 Kettner Blvd.
San Diego, CA 92101
619-733-0172
http://www.busybeeslocksmith.com
Busybeeslocksmith@gmail.com

Full Service Locksmith shop located in San Diego, CA with 24/7 mobile locksmith service. Busy Bees is the local locksmith that you can trust. We specialize in Automotive, Residential, Commercial, and Motorcycle Locksmith services. We are licensed, insured, family owned and operated.
Commentaires
Ajouter un commentaire
S'il vous plaît connectez-vous pour pouvoir ajouter des commentaires !